Auckland is the largest region in New Zealand, with 1.5 million residents. Aside from having picturesque sites—volcanoes and islands mixing with urbanity—Auckland is essentially a wine region housing some of the oldest vineyards in the country. The heavy clay soil and subtropical climate constitute the perfect environment for mostly red wine, but have in the recent decades also yielded quality white wine.
Bordeaux-style wines like the Cabernet Sauvignon, Merlot, and Chardonnay are the most in-demand wines produced from Auckland. These wine varieties are particularly grown in the regions of Henderson, Kumeu and Huapai. The grapes are mostly planted in flat land pockets that are usually located at the east coast and in the western ranges.
Those who are interested in going on a vineyard tour will find Auckland a perfect destination. Unlike other wine districts in the world, the region boasts of refreshing sites and good weather all year round. Tourists will get more than just their fill of wine—they will also get to explore the charming sites and culture of New Zealand as seen primarily in Auckland.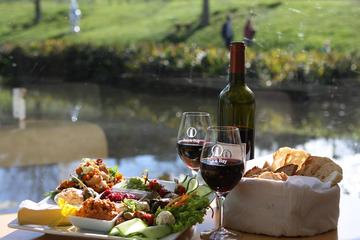 Before I founded my wine tasting club in New York, I worked in wine sales for United Cellars back in 2013. I spent an entire year with the company. The firm is based in Auckland, New Zealand. Get to know more about the wine industry through this page.